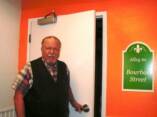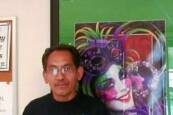 "Valley Rose Self Storage is the cleanest most efficient storage facility in the area.  It is safe and well attended with a friendly staff and easily accessible.  I would recommend it highly.  I was their 1st customer, since July, 2007." 

Kathy Olsen, owner

San Marcos Mill.com

"Thank You So Much For All

The Kindness and Help."

~Roger - Escondido, CA

"Very Safe and Secured Storage.

Nice Place and Convenient Location.

Most of all Very Nice and Helpful Employees."

~Dance Duffy - Escondido, CA

duffynsue@yahoo.com

We like how secure our belongings are while I am deployed.

PVT William Week IV & Rosie - FL

Wonderful service.  Always helpful. Secure feeling.

Dr. Robert Vertrees  

Valley Center, CA

Definitely some of the best service around!  Very kind and courteous.  Also, the most secure storage around.

Johnny, Escondido, CA

Los Storage Son  Limpios Y Seguros.  El Personal Es Servicial Y Amigable.

Jose - Escondido, CA

We are very happy with Valley Rose Self  Storage.  This is our second time around.  We keep coming back and recommending friends and family.

Lourdes & Teresa - Escondido, CA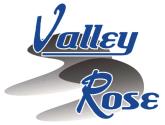 My familia y yo preferimos estos storages porque valoro mis cosas y ellos me ofrecen confidencia, seguridad, y limpieza.

Mario - Fluid Hydralic Systems & Service, Escondido, CA

Valley Rose Self Storage makes me feel secure and comfortable storing my Ebay Store items.

rosie - Rosemoon Mystery Co.

rodijahp@gmail.com


| | | | | | | | | | | |
| --- | --- | --- | --- | --- | --- | --- | --- | --- | --- | --- |
| Home | || | What We Offer | || | Why Store With Us | || | Storage Made Easy | || | Who We Are | || | Contact Us |